• Cabinets • Kitchen • KitchenPantryCabinet • Pantry • TheRTAStore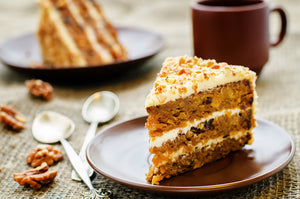 Spring has many layers. The sun is shining a little bit brighter up in the sky, even on rainy days. The grass below is suddenly greener, and trees and colorful flowers are beginning to bloom all around. Birds are singing, bunnies are hopping, and everyone is venturing outdoors to enjoy warmer temperatures and a breath of fresh air. To celebrate the season, we've rounded up some luscious, layered desserts that are perfect for a picnic in the park, an Easter brunch, or just because.  Coconut Layer Cake A list of layered desserts would be incomplete without a layer cake or...
---
s. As the cabinet has only 2 levels, it leaves a lot of usable space above the short spice jars. Related: Easy peasy spice drawer Furthermore, Joep found the tapered sides that hide the runners pretty clumsy. They do not allow you to put a lot of items next to each other, or it will wedge against the tapered sides and easily tip over. This is especially true for the nice round glass spices containers he had envisioned to store in it. And so a hack was needed. IKEA item used: MAXIMERA pull out interior fitting Other materials: Aluminium sheet...