News — InteriorDesignBlog
• BathroomDesign • HomeExteriorIdeas • InteriorDesignBlog • InteriorDesignIdeas • LivingRoomDesign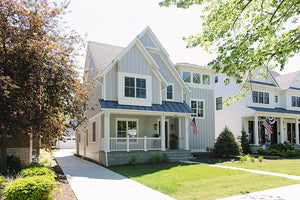 Hello, my wonderful friends! How are you today? I am truly happy to start slowing down this week and start my kids' back-to-school shopping. Doing it for three kids isn't an easy task, but I will try to have some fun. Now, let's focus on this new "Interior Design Ideas". Built by Timber Trails Development Company and with interiors by the talented Julie Howard (previously featured here – a must-see post!), here, here, here, here, here & here), this beautiful home is an east coast inspired home located in Western Springs, a suburb about 20 miles outside of Chicago. The home's...
---
• BeachHouseInteriors • HomeDecor • InteriorDesignBlog • KitchenDesign • OnlineInteriorDesignServices
  This is a post you want to save and come back to anytime when things are feeling a little blue, because I can almost guarantee that this home will leave you feeling a little lighter and much happier. To say that I love this designer's work is an understatement. She design homes that are tailored without losing their soul. In another words, she design interiors that are meant to be lived in and not just looked at. Lisa Peterson, interior designer and co-owner of Pineapples, Palms, Etc. has always dreamed of living in a comfortable, relaxed, Florida Cracker style...