• Apartment • CollegeApartments • LIFESTYLE • Living
I may be one of the very few, but when I dreamed up my first apartment I first thought of my kitchen. For me, the kitchen is the heart of the home. I have always pictured my friends and family around the kitchen laughing and having an amazing time. We're covering all the bases when it comes to the kitchen - organization ideas, the best kitchen decor, and kitchen cleaning supplies I can't live without. Once you're done here, you'll be a kitchen connoisseur or at least a BSL kitchen connoisseur. Anyways, I am obsessed with my kitchen and I...
---
• Gifts • GiftsForHim • Lifestyle • RalphLauren • Samsung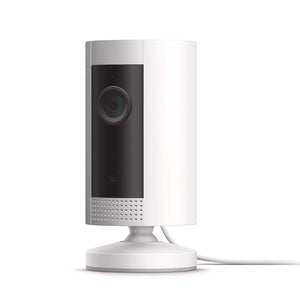 Whether you're looking for a way to honor your old man or are shopping for his next birthday milestone, it's always smart to keep the best gifts for Dad in mind, no matter the occasion. With Father's Day just around the corner, there's no better time to get shopping for your old man. Whatever you have in mind, just remember that this thoughtful gesture can serve as a humble thank you, letting him know you appreciate everything he's done as a parent. However, searching for popular, must-have gifts for dad can present challenges, especially if you're dealing with a super-picky old...
---
s. Are we ready for the world to open up? YES. Will we look back with an odd nostalgia on the year where we got to spend 24 hours a day with our kids for months on end in nature? – strangely, yes. That doesn't mean that it's been easy, that we haven't gotten sick of each other or our own cooking (we can't wait for Portland restaurants). So today I'm sharing some ideas on small things that have helped make our lives a bit easier during isolation and things I want to continue. I'm talking cooking and serving essentials,...
---
• Beauty • GiftIdeas • HolidayGiftGuide • Home • Lifestyle
Some people like to shop for gifts months in advance, while others have mastered the art of procrastinating. No matter which camp you fall into, all that matters is that you get the best gift for your mom. When it comes to shopping for her, not any old present will do. After all, she's the one who has done so much for you year after year, so finding the perfect present is important — but also a lot of pressure! That's why we're sharing a few of the best gifts for mom, no matter the occasion. These perfect picks will...
---
• Colors • KitchenAndBath • LeslieHendrixWoodInteriors • Lifestyle • Tips
We're all drawn there! But when the kitchen is cluttered and the countertops are unorganized, it feels less like a calm gathering place and more like a dumping ground. Luckily, I know a thing or two about how to make a kitchen less cluttered and more peaceful. I've gathered some of my favorite tips for reducing clutter with these designer-approved kitchen countertop organizing ideas! Grothouse Eliminate Excess First thing's first – get rid of what you don't need! I can't tell you what to leave behind because no two kitchens (or cooks!) are alike, but I suggest starting with the...