• Kitchen • Organizing
Cooking for your family doesn't have to be difficult. These pantry basics for easy, varied, cooking will let you make a wide range of dishes on the fly.  I don't know about you, but I really believe that variety is the spice of life.  So I've spent some time thinking about what kinds of foods let me made the widest variety of finished meals. These are the staples that show up again and again in a wide range of cuisines.  Next, I thought about the pantry basics that could become a finished meal with the least time and effort possible. ...
---
• Household • Organizing
s. Make a difference in all areas of your home, don't spend a lot while you do it! Despite the fact that we moved into a new house only eight months ago, I'm still trying to get organized. I get to this point  in every move I've done where I've past the purging stage. When I reach my final destination I have to go through my things again . . . and then getting organized becomes a constant process that never seems to end. The nice thing about moving into a new home is that I can start from scratch....
---
• Amazon • Organization • Organizing • Stories • TopStory
Spending months indoors has taught us that there are two types of people: those who tidy as they go and avoid letting messes pile up, and those who leave items strewn around the house for the occasional once-over. Quarantine has made it harder than ever to be part of the second camp—after all, when your dining table is also a home office, your roommate-turned-coworker's patience has probably worn thin.  So we asked eight pro organizers to share the systems they use day-in, day-out to keep clutter in check. From a minimalist garment rack that will make you want to hang...
---
• FoodStorageContainers • Homekeeping • OrganizationProducts • Organizing • OrganizingTips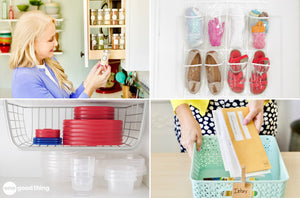 To get the very best advice, including advice about getting more organized, it's always wise to consult a professional. Because who better understands how to conquer clutter and keep things tidy and organized than those who do it for a living? Watching professionals help people on shows like Hot Mess House and Tidying Up with Marie Kondo can be a great way to get motivated about organizing your own home. But without the knowledge and experience to know which products are helpful and which aren't, you could easily end up wasting money at IKEA or The Container Store on things...
---
• News • OrganizationTips • Organizing • Spices • ToolsVertical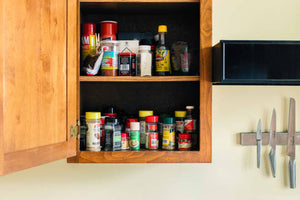 "THESE. ARE. AWESOME." READ MORE... #OrganizationTips #Organizing #ToolsVertical #News #Spices