• FoilPacks • Food • GrillMeals • RecipeLists • WeeknightDinners
s https://rumble.com/embed/v7dbih/?pub=7gve No matter what time of the year, foil packet recipes are always in season. Taking the fuss out of cooking, especially when it comes to dinner recipes, foil packets can be baked, roasted, grilled, or tossed over an open campfire. Who says camping food is only hotdogs and roasted marshmallows? Simply load up the camper kitchen with your favorite flavor combinations, make sure the packs are completely sealed, cook, and enjoy some campfire meals. When cooking your tin foil packet meal, be sure to use a heavy duty aluminum foil. This will prevent tearing and the wonderful juices...
---
• Cupcakes • Food • MiniDonuts • Profile • TastyKake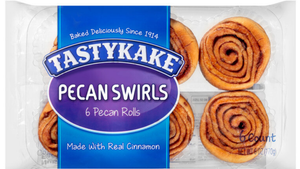 Tasty Kake Some foods are so timeless that they bring us joy no matter our age or adult taste preferences. Tastykakes are one of these foods, forever tempting us with their soft, fluffy sponge cake and addictingly delicious flavors. There's a Tasty Kake snack cake for everyone, from cream filled cupkakes to frosted mini donuts. These sweet treats are created by The Tasty Baking Company at the Philadelphia Navy Yard, and they're one of the pride and joys of the East Coast. These Philly treats are as snackable and yummy as Hostess cakes! To get your own dark chocolate cake...