• Apartment • CollegeApartments • LIFESTYLE • Living
I may be one of the very few, but when I dreamed up my first apartment I first thought of my kitchen. For me, the kitchen is the heart of the home. I have always pictured my friends and family around the kitchen laughing and having an amazing time. We're covering all the bases when it comes to the kitchen - organization ideas, the best kitchen decor, and kitchen cleaning supplies I can't live without. Once you're done here, you'll be a kitchen connoisseur or at least a BSL kitchen connoisseur. Anyways, I am obsessed with my kitchen and I...
---
• Living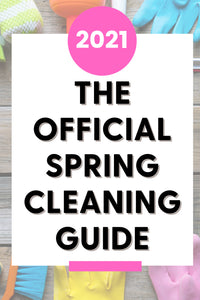 It's that time of the year again when we want a refresh and a restart! Spring cleaning means so many different things for moms at home, but for me, it means new tools and new beginnings! I've rounded up a handful of my favorite finds to help you get your house in order with EASE. Take a look at these amazing cleaning and organization must-haves and let me know what you are most excited about for the fresh new season. Don't forget to scroll down below for your chance to win a $25 gift card. This is a sponsored post...
---
First, it's back to school, weather changes, then thanksgiving, and then Christmas and the Winter Holidays. All of these transitions bring with them the potential for major overwhelm in your home and life and […] New post How to Avoid Overwhelm During Seasonal Transitions And Holidays on A Personal Organizer | Helena Alkhas. #Fall&Thanksgiving #Livinghttps://apersonalorganizer.com/seasonal-transitions-without-the-overwhelm/