If what you're looking for doesn't exist – design it! That's what husband and wife design team Nick Carmen and Marianne Karaan did with Toko, a simple, functional way to organize your drawers. Inspired by modern furniture, Toko adapts to different drawer sizes and works in every room of your space with its clean lines and geometric shapes. It's customizable, so you can add in accessories such as a knife block, spice rack or silverware trays to keep things extra tidy. There's a web visualizer on their site that makes it super easy.
Toko's monicker comes from 'tokonoma', a Japanese word that translates to a special alcove for displaying art. The drawer organizer attempts to do the same – turn your everyday items into something better. Architectural rails form the foundation of the modular system and are made of stainless-steel wire that's been powder-coated in matte white or black. Dividers and accessories are sourced from sustainable bamboo and can be positioned to form spaces tailored to fit your needs. Easy to use, Toko sets up in minutes without clips, screws or tools, and once in place the systems can be tightened with tension. If you decide to change the layout around, you can do so at any time, before or after installation.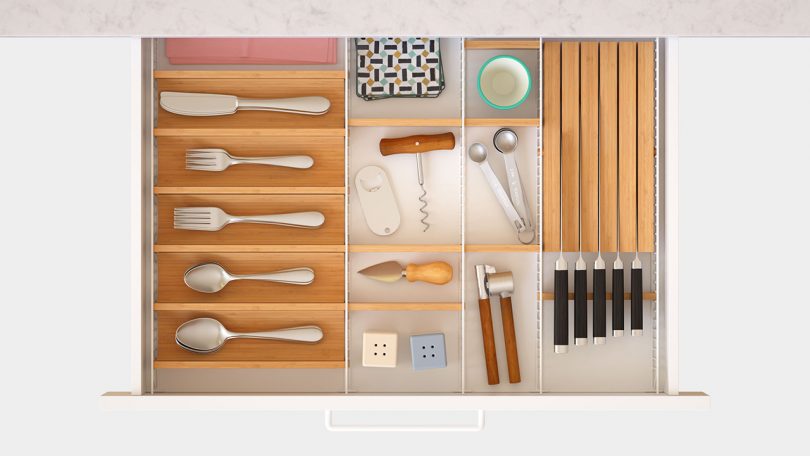 To learn more about the Toko drawer organizer, visit tokodesign.com.